NEW ONLINE SERIES DRAFTING TOOLS 101 LIVE ON YOUTUBE
Learn to use the tools of drafting from YouTube's favorite architect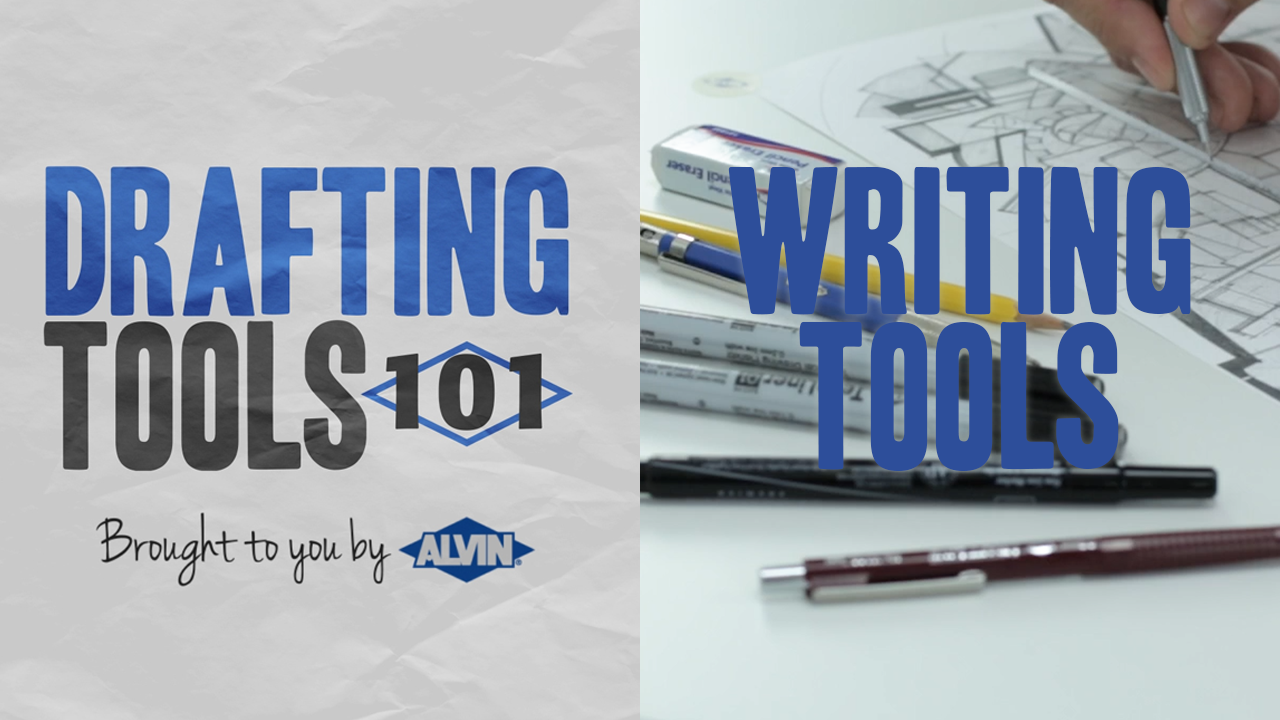 Bloomfield, CT: Alvin & Company, a supplier of drafting tools for over half a century, has created a new series, Drafting Tools 101, that is now live on YouTube. This series takes a look at many of the classic tools used for drafting and technical drawing by hand. Doug Patt, architect, author, and YouTube personality, hosts the show and teaches viewers about these tools. The series can be watched online at www.youtube.com/alvindrafting
This educational series was created to introduce drafting and drawing tools to younger artists, designers, and architecture students, but anyone interested in drawing will enjoy watching them. Each three to four minute video touches on the benefits and uses of these tools, as well as shows a quick demo.
Drafting Tools 101 helps spread the message that hand drawing and drafting are still a very important part of the creative process. Developing the skills to get ideas from your mind and onto paper is the first step in the journey of design and seeing your projects come to fruition.
Drafting Tools 101 has nine episodes: French Curves, Erasers, Compasses, Model Making, Paper, Straightedges, Writing Tools, Lettering Guide, and Scales.
Doug Patt (www.howtoarchitect.com) is a registered licensed architect. He's worked in the architectural field since 1993, and specializes in high-end residential architecture. Doug has worked on projects that have received American Institute of Architects (AIA) and Builders Awards in residential architecture. He is the author of the top selling book How to Architect, published by MIT Press Spring in 2012. Doug is also the creator of the very popular YouTube channel How to Architect.
Alvin & Company (www.alvindrafting.com) has been the leading source for drafting tools and supplies in North America since 1950. They offer thousands of products for the art and design professional. The blue Alvin diamond logo is synonymous with quality in drafting tools. They are a distributor of art supplies as well and local retailers can be located at www.alvindrafting.com/wheretobuy